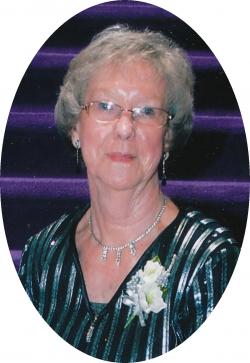 We are sad to announce that our friend and fellow Auxilian Emma Conrad passed away Saturday February 23, 2019 at the Halifax Infirmary after a short illness. Emma was a very young eighty eight years of age.
Emma volunteered in our Coffee Shop on Tuesday afternoons for approximately twenty years. She also helped in so many other ways such as knitting. She was known to average twenty hours a week knitting mitts, scarfs, dishcloths, and other items for our Gift Shop to sell.
Emma was one of the many unique volunteers who make up our Auxiliary and to us she was a personality filled with fun, dedication, caring, and was a loving individual. She was a true volunteer within our group of over one hundred and five amazing volunteers and it was our pleasure to have worked with her.
We will individually miss Emma for any host of reasons but we will all miss you Emma for just being yourself. We will remember you and we thank you for your dedicated service to our hospital, to our Auxiliary, and to our Community. You have been a great friend to all of us.