Colchester Hospital Auxiliary Article Sponsors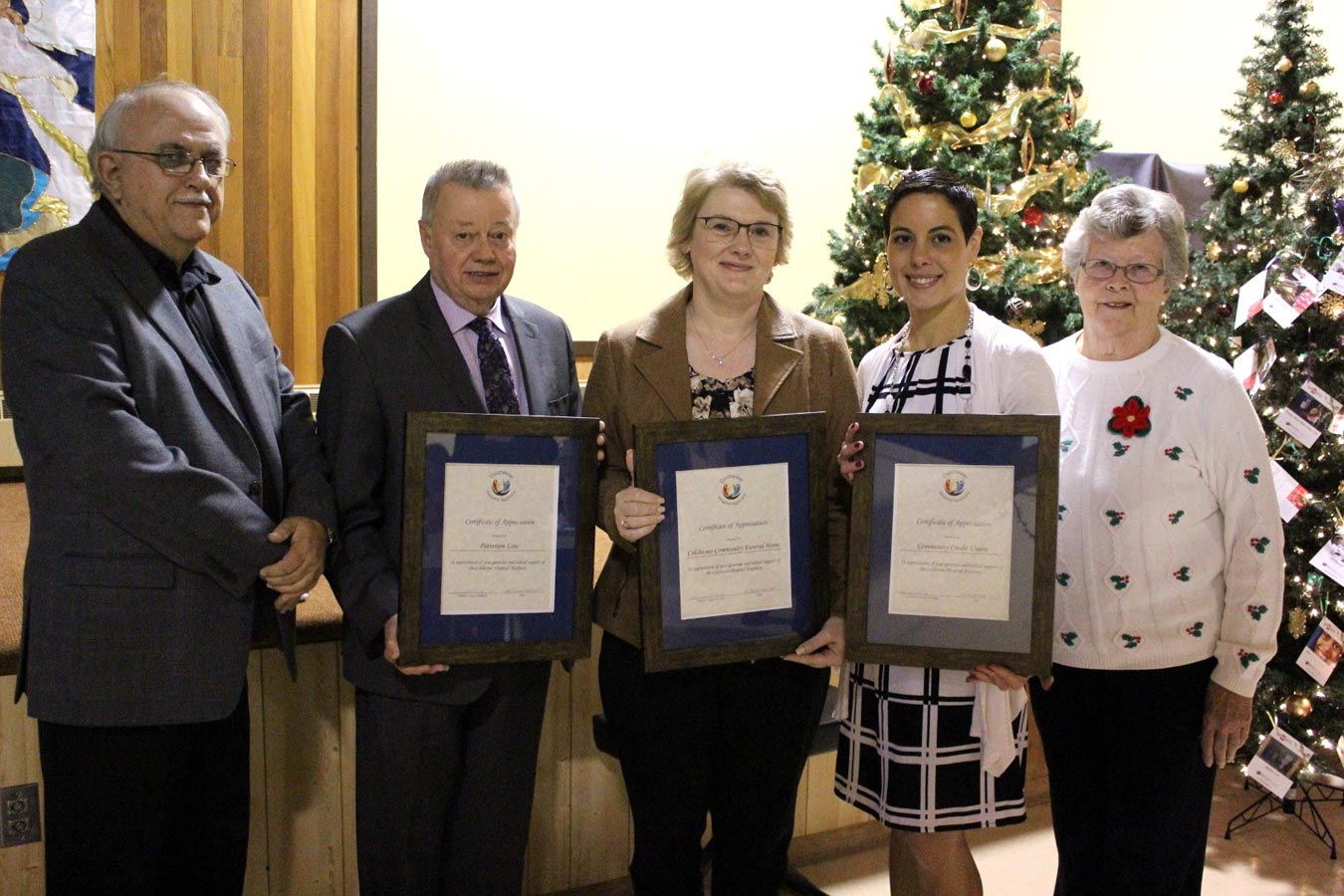 Thanks to the kind support of three local Businesses who agreed to sponsor their articles, the Colchester Hospital Auxiliary has been fortunate to be able to tell their story in articles written by Ms Raissa Tetanish the Editor of the Hub Now Paper in Truro, NS. Every second month a new article appears that tells the story of this ninety five year old organization. The purpose of the articles is to make the Community aware of the Auxiliary and their work with the goal being to attract new volunteers to this very busy charitable organization that exists for the sole purpose of raising funds to for hospital equipment purchases.
Pictured left to right are the three sponsors who make our articles a reality and who have agreed to carry on their support through 2018. Frank Henderson Vice President of the Auxiliary, Mr George White, Managing Partner of Patterson Law in Truro, Mrs Kristell Collins, co-owner of the Colchester Community Funeral Home in Truro, and Ms Andrea Jackson Community Development Manager of the Community Credit Union in Truro and Amherst and Glenda Kent President of the Auxiliary.